Fleur De Lis Cast Iron Door Stop Lys French decor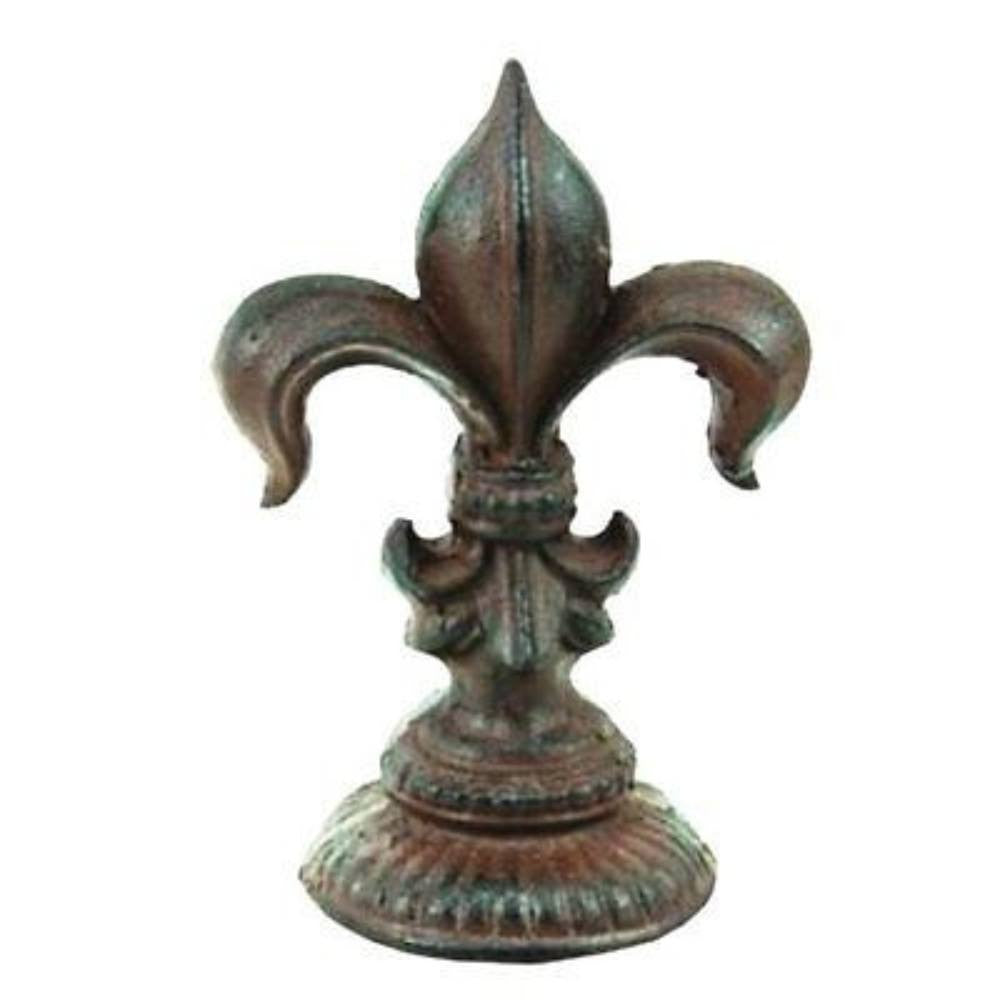 Designer: Carvers Olde Iron
$ 24.99
Home to Crafters and DIYs Everywhere! Plus tons of Cast Iron Home Decor
Great looking Brand New Cast Iron Decor
Faux primitive rust brown finish
Bring a bit of French Decor into your living space
Weighs 3 lbs.  Stands 7" tall.  Base is about 3" across.   Width at widest is 4 3/4"
also a nice paperweight
Makes a great house warming gift too.    Lovely on a mantle, end table or anywhere in the garden.
Remember your roots with this lovely addition to your country home decor.    Fits in with Gothic and even Medieval treatments.
The fleur de lis is as old as human history.  Fluer.  Read up on it in Wiki.