Home
»
Craft Supply
»
10' chain 3/16" for Welding Art Sculpture Projects UNCOATED
10' chain 3/16" for Welding Art Sculpture Projects UNCOATED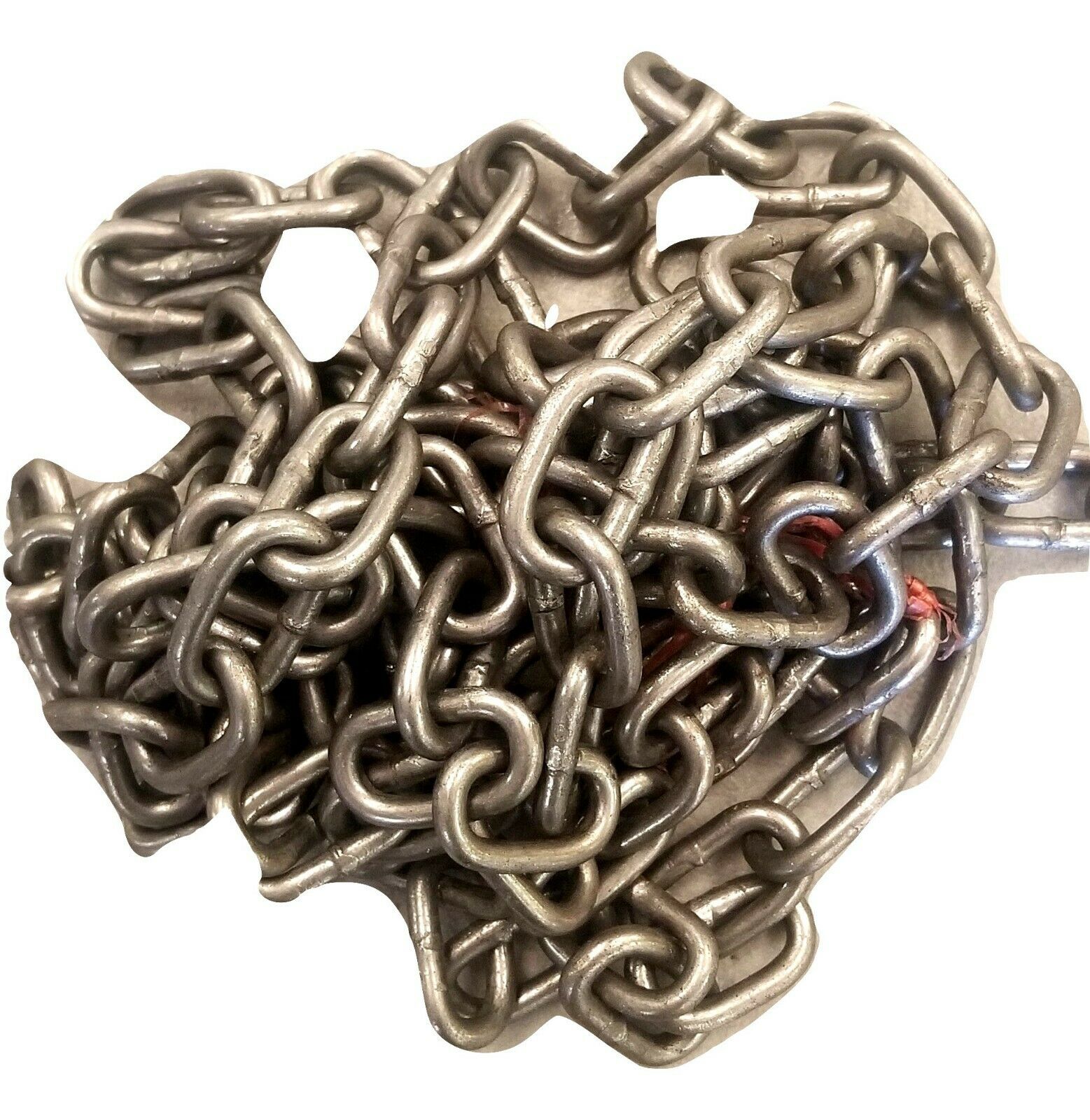 Designer: Carvers Olde Iron
Sold Out
Home to Crafters and DIYs Everywhere! Plus tons of Cast Iron Home Decor
10 foot length of clean chain perfect for small welding jobs
Not galvanized, left in plain steel condition
3/16" which is the thickness of the link side itself
Each link measures 1 3/8" long by 3/4" wide approximately.
Note that 12  connected links make about a foot.
Having been a fabricator and artist for many years now, the most annoying thing about working with chain is the zinc or galvanized coating.   The stuff interferes with the weld terribly and makes a blackened, charred mess that you have to brush off or just cover up in some way.  I have even burned chain in a fire-pit to try and get the coating off.   Sometimes I used a torch.   None of those ways are good.   When I found this slick chain, clean steel, I was delighted.   Now welding is a snap.  Hardly any cleanup like before.   Perfect for sculpture, found art, junkyard art,  sign making, mail box, etc.   Go wild with it!    I can even see motorcycle accessories if I think about it long enough.
.. Note this chain is not zinc or galvanized coated making it very easy to weld. This is perfect for sculpture, artworks, making letters or names.