Black Cast Iron NO SMOKING sign indoors or outdoors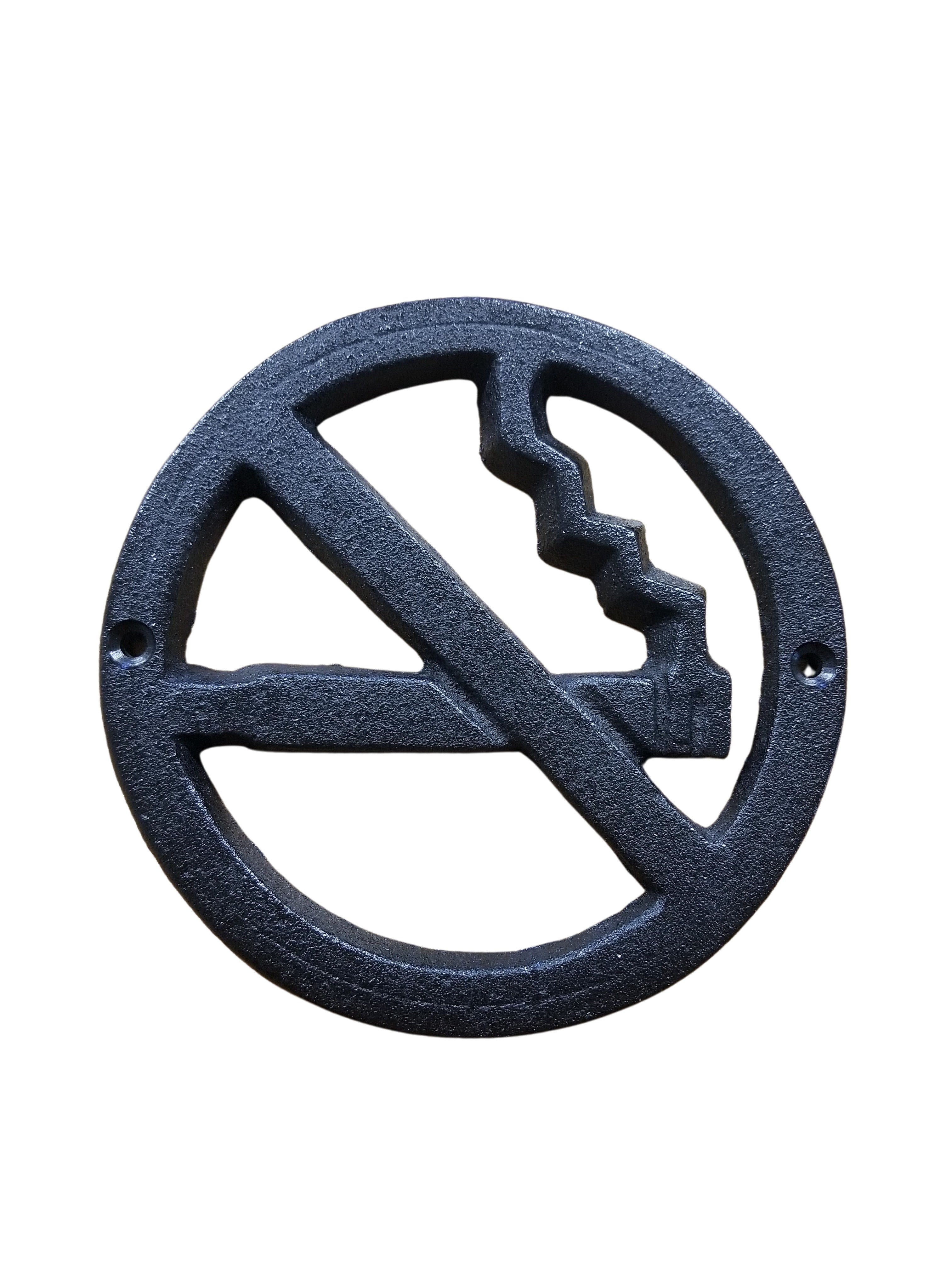 Designer: Carvers Olde Iron
$ 8.99
Home to Crafters and DIYs Everywhere! Plus tons of Cast Iron Home Decor
Like most people I want to be hospitable to my guests.   When we party outside near the pool I keep ashtrays for those that like to smoke a bit.    Though I dont smoke, I like to make my outdoor property available for those that do.   However, there are certain places I dont want any smokers.    One is near my grill or coming into my house.   I hate being rude to my guests.  Thats why  I love these little black signs.   Easy to put up, still cool looking since they are made of cast iron, and easy to see and understand.  I never have to be mean.  Win all the way around.
5" across, solid cast iron construction
comes with mounting hardware
comes in gloss black, dont like black?   Paint it yourself pretty easy.
12 oz overall weight.