Butterfly Toilet Paper Holder Cast Iron with matching hardware Rustic Clear Finish Bathroom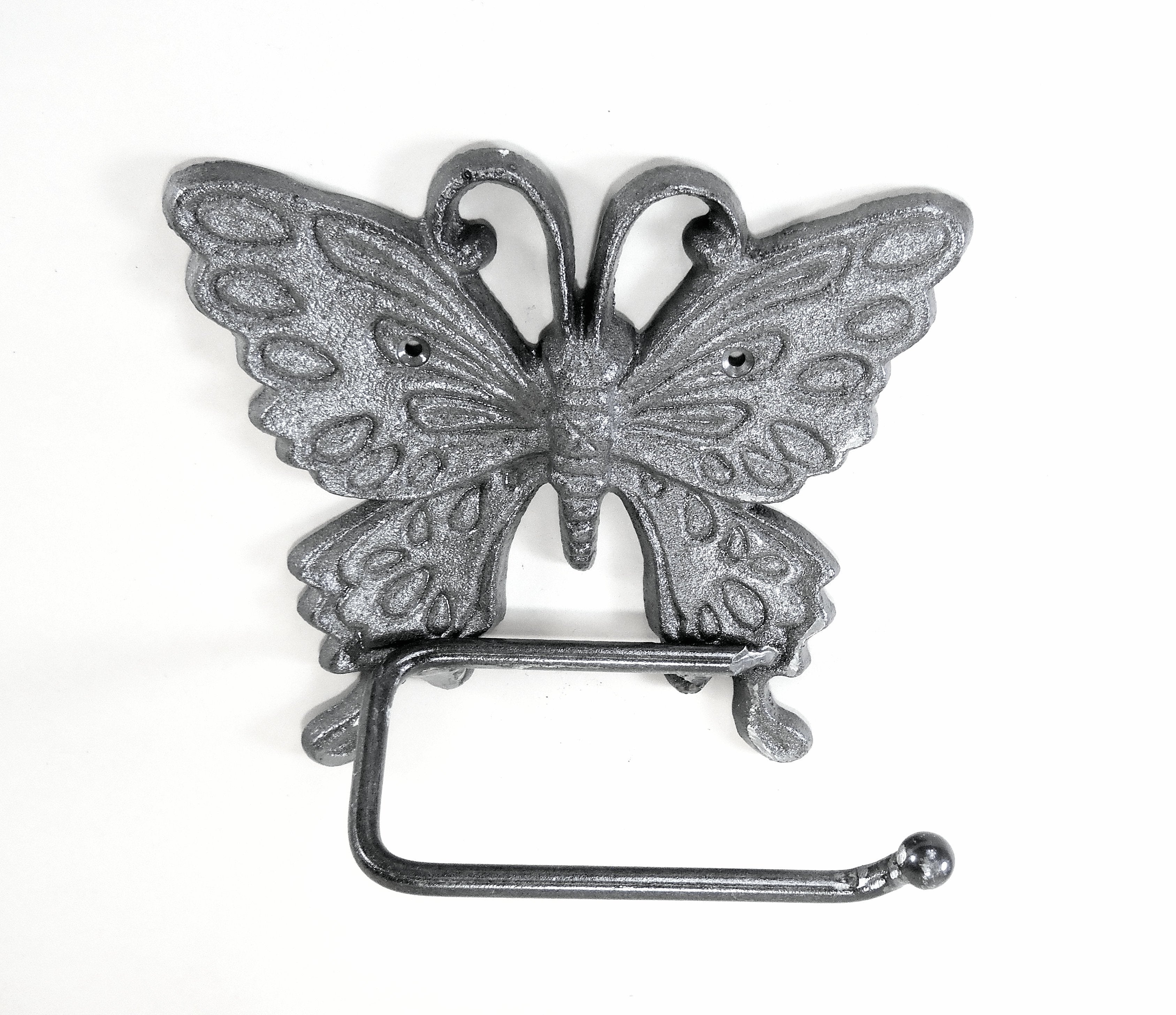 Designer: Carvers Olde Iron
$ 32.99
Home to Crafters and DIYs Everywhere! Plus tons of Cast Iron Home Decor
Heavy Cast Iron Butterfly Toilet Paper Holder
measures about 8 1/2" wide by 8" tall. Stands out about 4"
Clear coat over plain cast iron
with matching mounting hardware
weighs 2 1/2 lbs.

Cast Iron Butterfly Wall mount Toilet paper holder, clear finish, w/hardware. Clear coated but you can paint it however you like to match your decor. Fun project for kids. Vintage, unique look in any home.