Cast Iron Turtle Toilet Paper Holder Rustic Brown w/hardware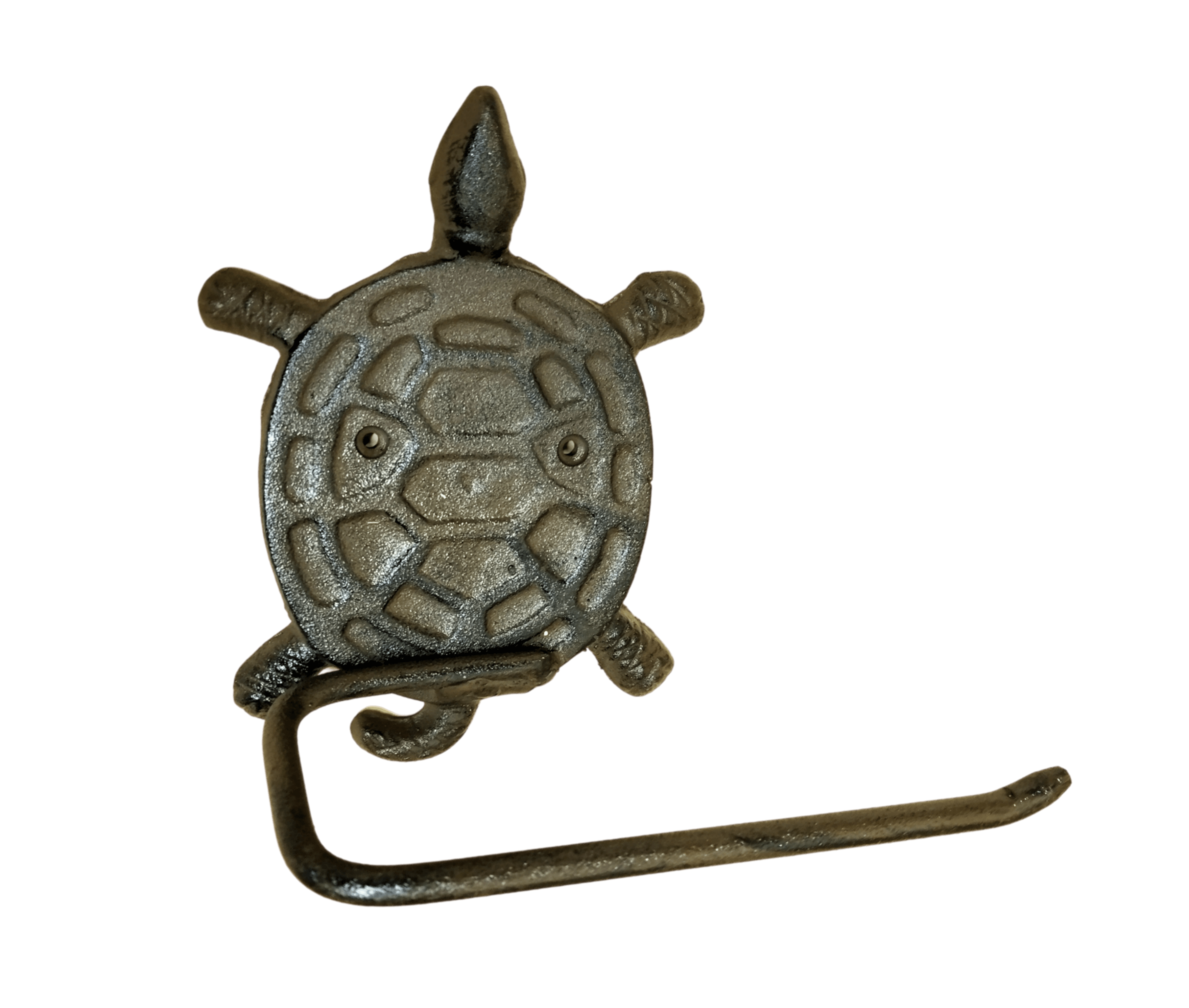 Designer: Carvers Olde Iron
$ 34.99
Home to Crafters and DIYs Everywhere! Plus tons of Cast Iron Home Decor
Great looking cast iron Turtle Toilet Paper holder for wall mounting.
Comes with matching mounting hardware too.
Measures about 7" tall x 7" wide and stands out from the wall about 4"
Old rustic brown finish gives it a vintage look, though its brand new.
Weighs about 1 3/4 lbs.