Dog Bone Cast Iron Boot Scraper Vintage Style for the Yard or Sidewalk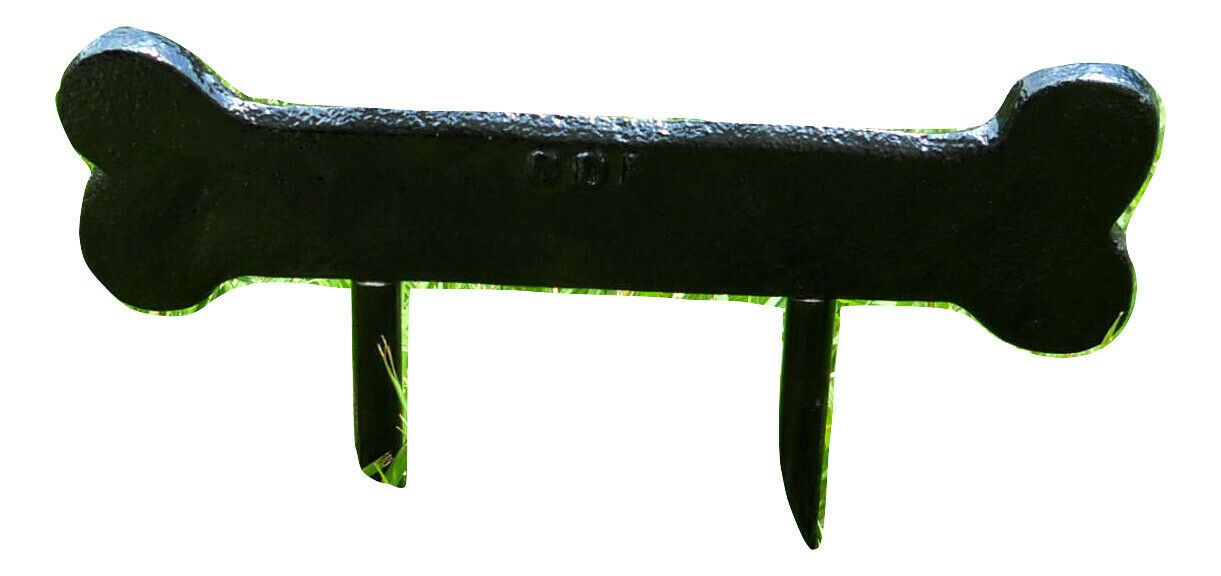 Designer: Carvers Olde Iron
$ 27.99
Home to Crafters and DIYs Everywhere! Plus tons of Cast Iron Home Decor
Solid Cast Iron Construction for Serious Long life

can be set high or low since it comes with 6" extensions.

overall length approx 18"

black gloss powder coat for long life

Remember the "dogbone" to keep those dog gone muddy shoes out of the house.
Heirloom quality cast iron boot scraper. Keep those dirty, muddy boots out of the house. Can be hammered into the ground or cemented in place. Be sure and place it out of the way so you dont fall over it though. Carefully powder coated to save it from corrosion, but realize that anything designed to be outside for years is going to rust. Even powder coating just slows down the process. For best results remember to add paint to it every few years.