Cast Iron Turtle Bathroom Accessory Set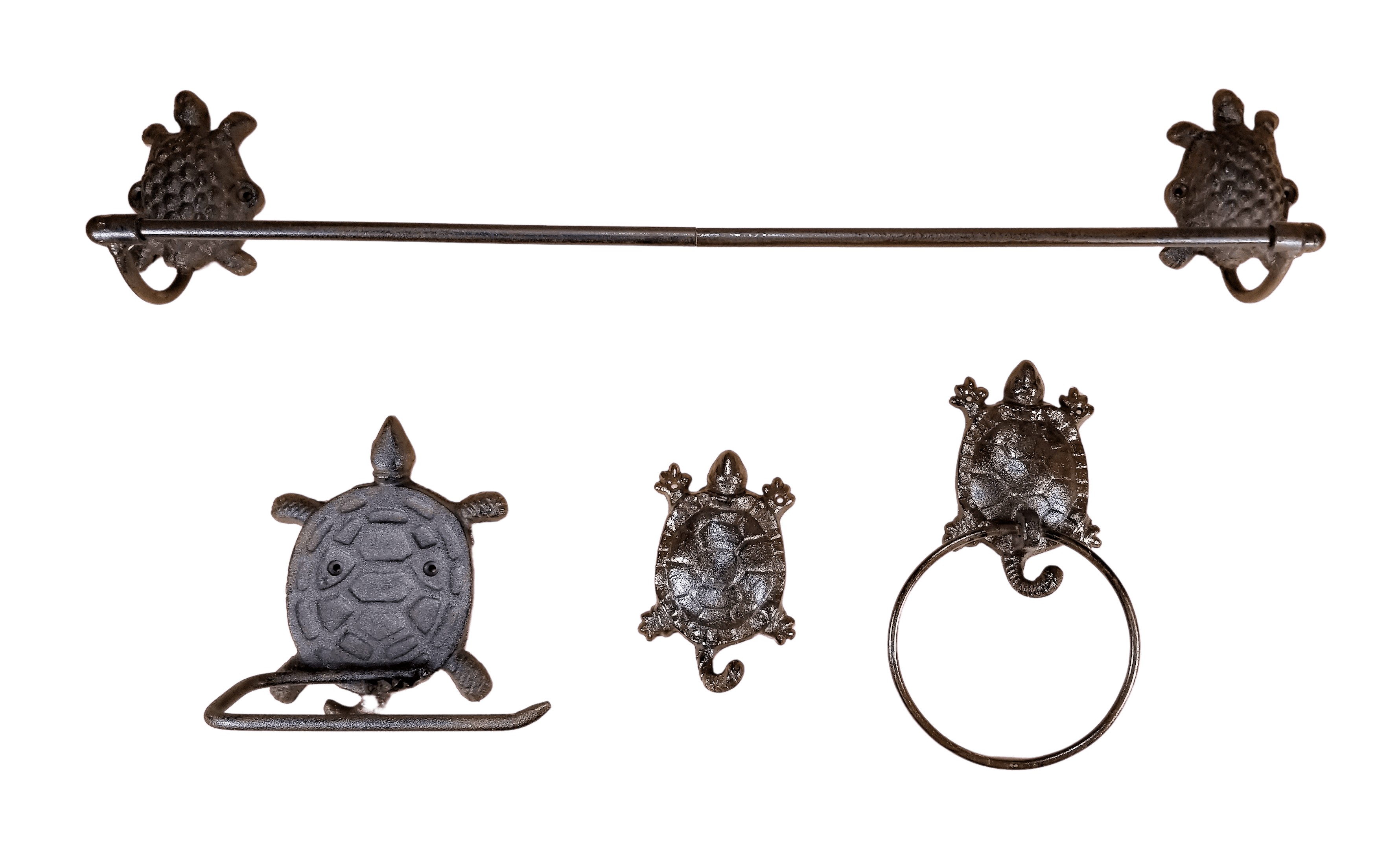 Designer: Carvers Olde Iron
$ 59.99
Home to Crafters and DIYs Everywhere! Plus tons of Cast Iron Home Decor
Heavy Cast Iron Turtle Bathroom Accessory Set.
Old rustic brown finish with clear coat over the top
4 pieces include a 24" towel bar, a 6" towel ring for bath size towels, a toilet paper holder, and a single turtle wall hook.
All come with matching mounting hardware included
Note that all pieces are for sales individually too. The entire set weighs 7 lbs.