Cast Iron Dragon Standing Ashtray Antique Reproduction Rustic Brown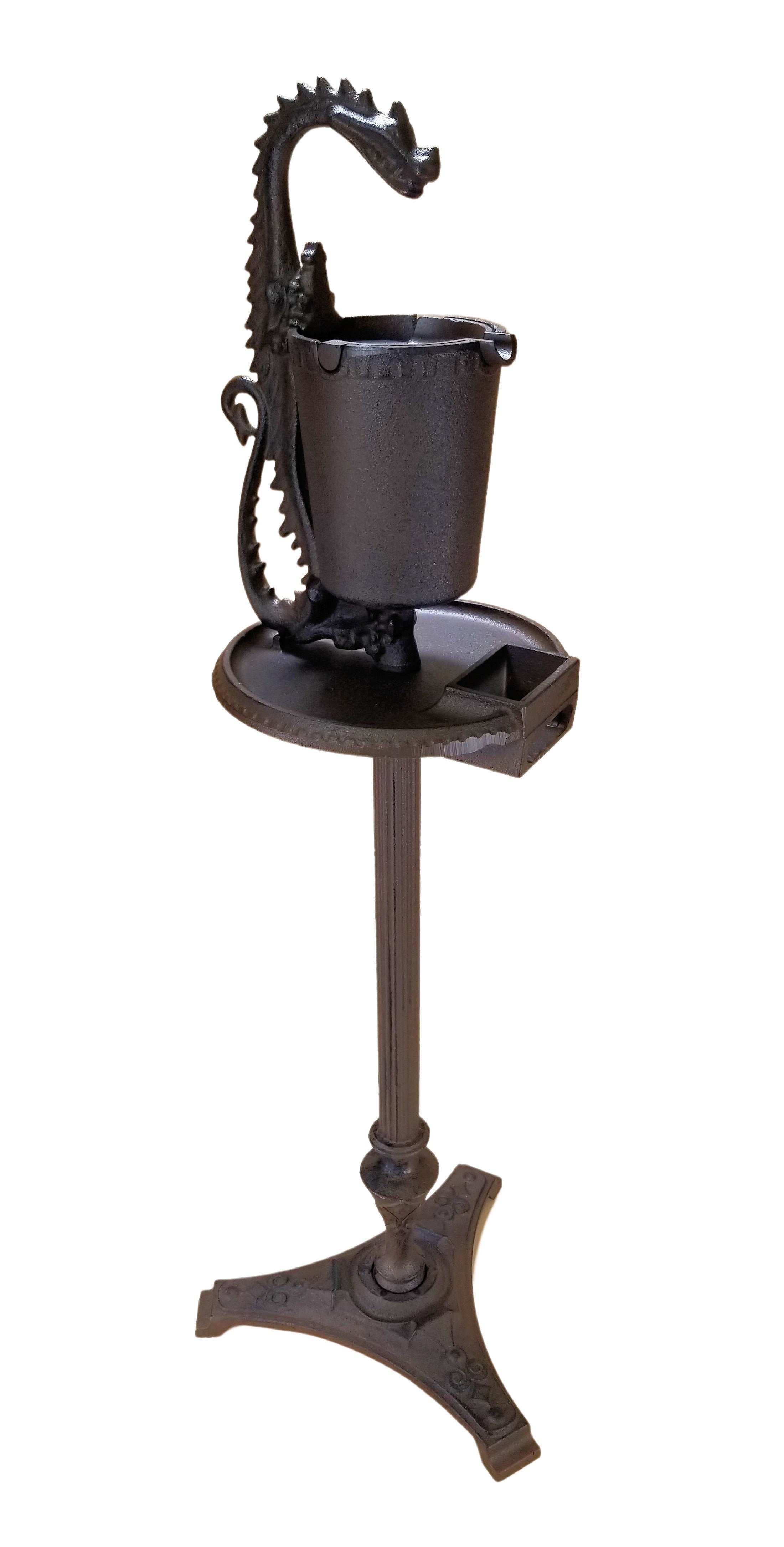 Designer: Carvers Olde Iron
$ 165.99
Home to Crafters and DIYs Everywhere! Plus tons of Cast Iron Home Decor
Beautiful cast iron reproduction ashtray featuring a dragon that's actually used as the handle.
Easy to move around, but pretty heavy for long life and authenticity.
Stands about 32" tall with a 10" wide triangular base.
Removable ash bowl and tray.
Note that tray tips to dump ashes in bowl.
Cigar lovers have been looking for this for some time as the original is rare and seldom complete.
19 lbs.  Rustic Brown Finish