Railroad Spike Cross Cast Iron Construction for Crafters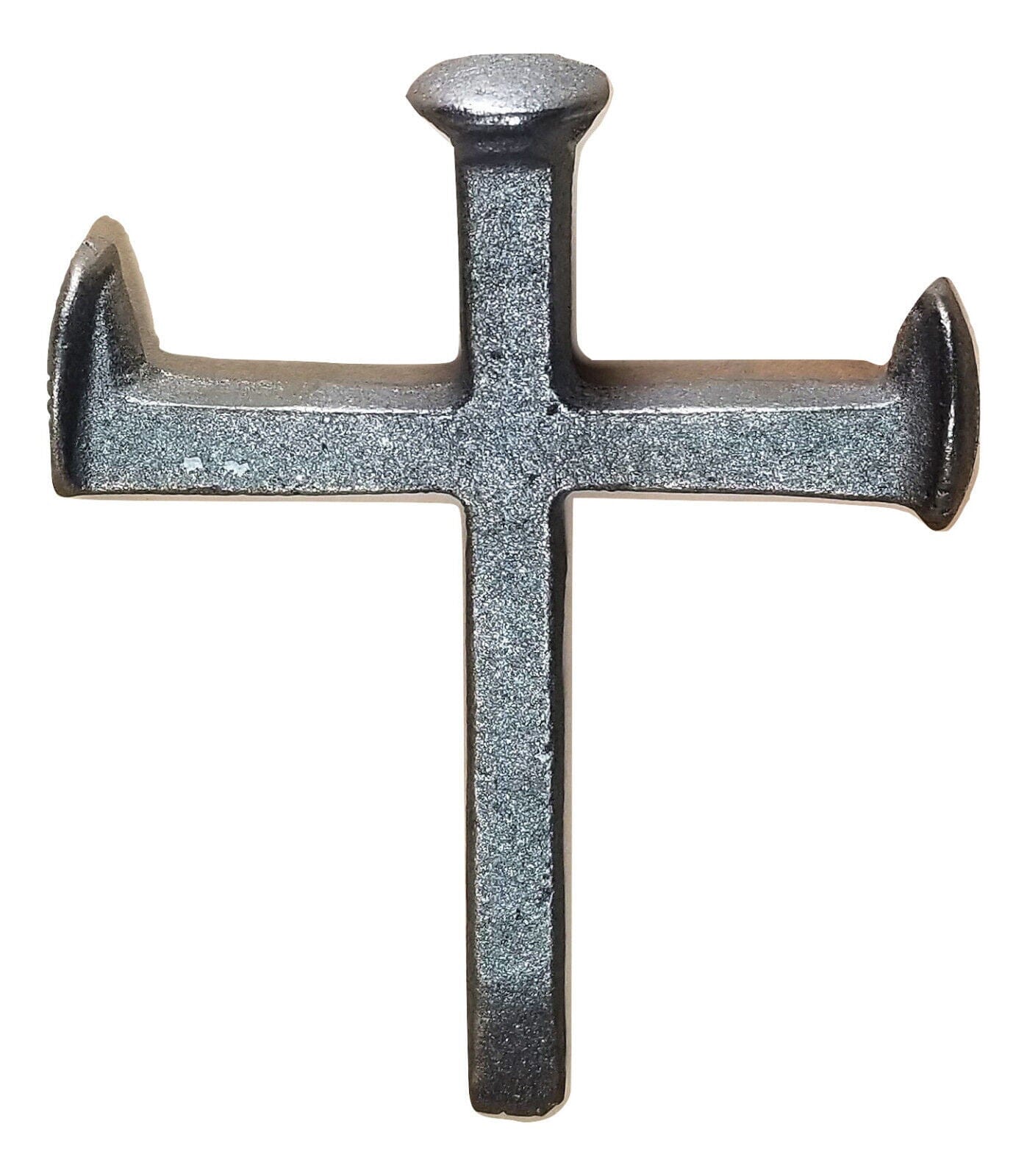 Designer: Carvers Olde Iron
$ 13.99
Home to Crafters and DIYs Everywhere! Plus tons of Cast Iron Home Decor
Railroad spike cross cast in cast iron
left in plain cast iron ready to paint to match your decor or craft project
Measures about 7" tall x 6" wide
Weighs 1 1/2 lbs.  Feels substantial in your hand
Looks great in any color, or with wire, jewels, stones, keepsakes, feathers.  No matter, its your creation.
Hang it, stand it, or lay it on the coffee table.  Versatile art.