Nautical Anchor Door Stop 27" tall Cast Iron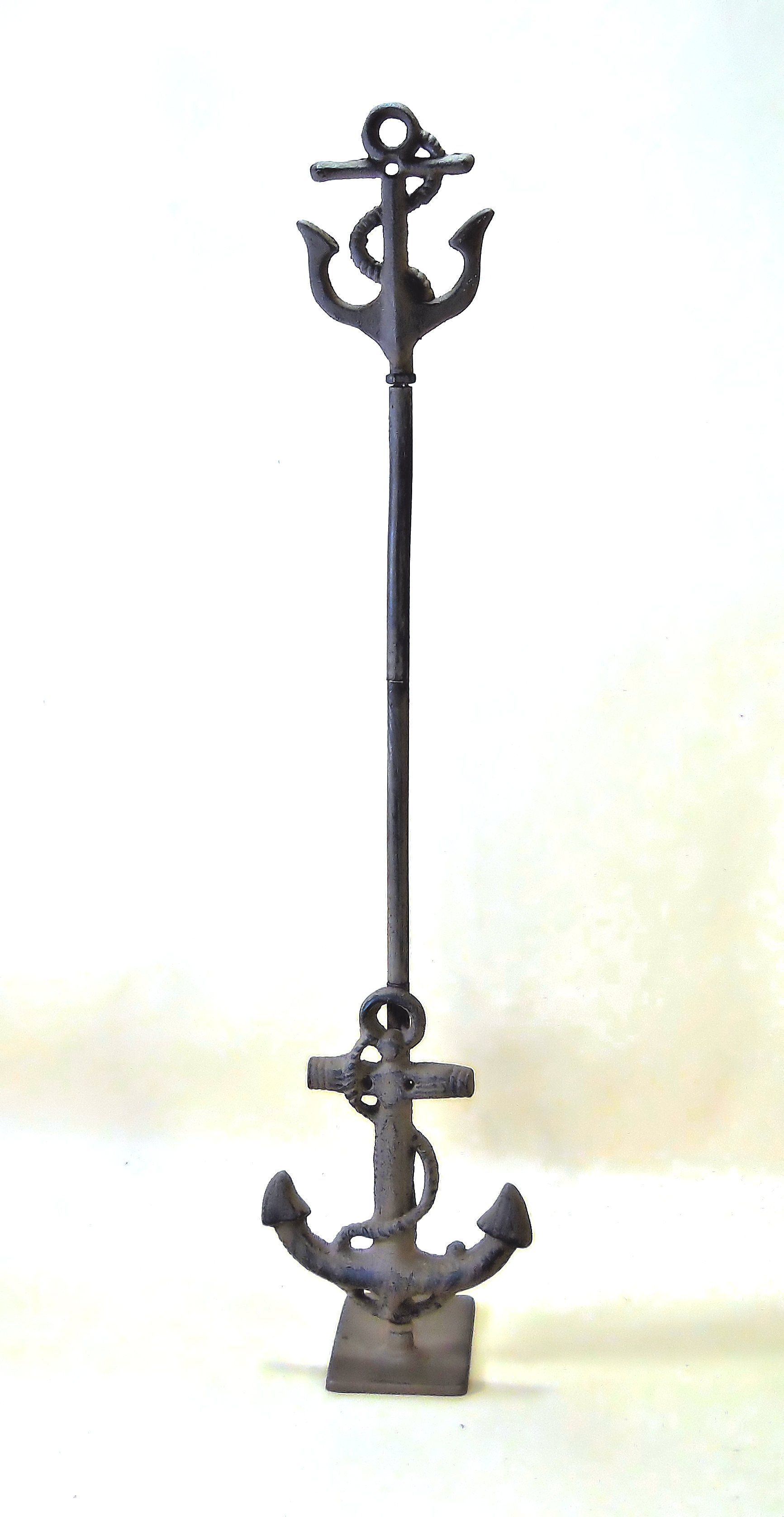 Designer: Carvers Olde Iron
$ 34.99
Home to Crafters and DIYs Everywhere! Plus tons of Cast Iron Home Decor
Finally a Nautical Decor doorstop that you dont have to bend over to use.   Its tall at 27" and can be easily moved under the door edge or out of the way to close the door.
Solid cast iron construction.   Weighs about 4 lbs.
Easy assembly too with common household tools.
Old brown rustic finish giving it an antique or vintage look.